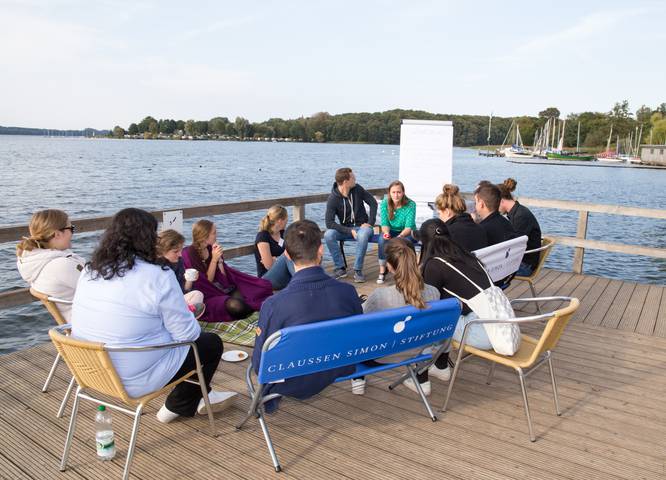 Opportunities to connect and broaden perspectives
Idealistic or Non-material Support
As a foundation that has set itself the task of promoting talented young individuals, active and lasting exchange among scholars is very important to us. Our scholarship holders enrich the work of the foundation with their different experiences, goals and competencies, and we want to create environments and opportunities to share these as a  community and open up new perspectives.
We want to help build personalities and create pathways. This is why, in addition to financial support, idealistic or non-material support is a key element of our foundation's work. We provide our scholarship holders with opportunities for cross-programme and interdisciplinary exchange and training. Our non-material support includes seminars, workshops, lectures and networking events.
We also organise meetings within our various funding programmes to share experiences, reflect and enter into dialogue with the other members of the programme.
We support: